IPBurger's high quality IPs are ideal for using many user accounts at once on a single computer. It is very easy to set up and get going.
Requirements
Computer Operating System
Windows, macOS, Linux, or ChromeOS.
On Mobile, you can only use one Business Account per device.
Fresh/Dedicated IP Addresses from IPBurger.com.
-You need 1 Fresh/Dedicated IP address per business account. If you have 5 business account to set up, you need 5 IPs from IPBurger.
-When you purchase multiple IP addresses from IPBurger, we assign you IPs in ranges as distinct as possible, avoiding any chances of linkage.
*Follow this guide to purchase a plan
Label IPs on IPBurger
As you purchase many IPs from us, it can become difficult to remember which IP is being used for what purpose. To avoid that, we recommend adding a Label for each of your IPs.
Go to Proxies in your IPBurger Account, click on an IP.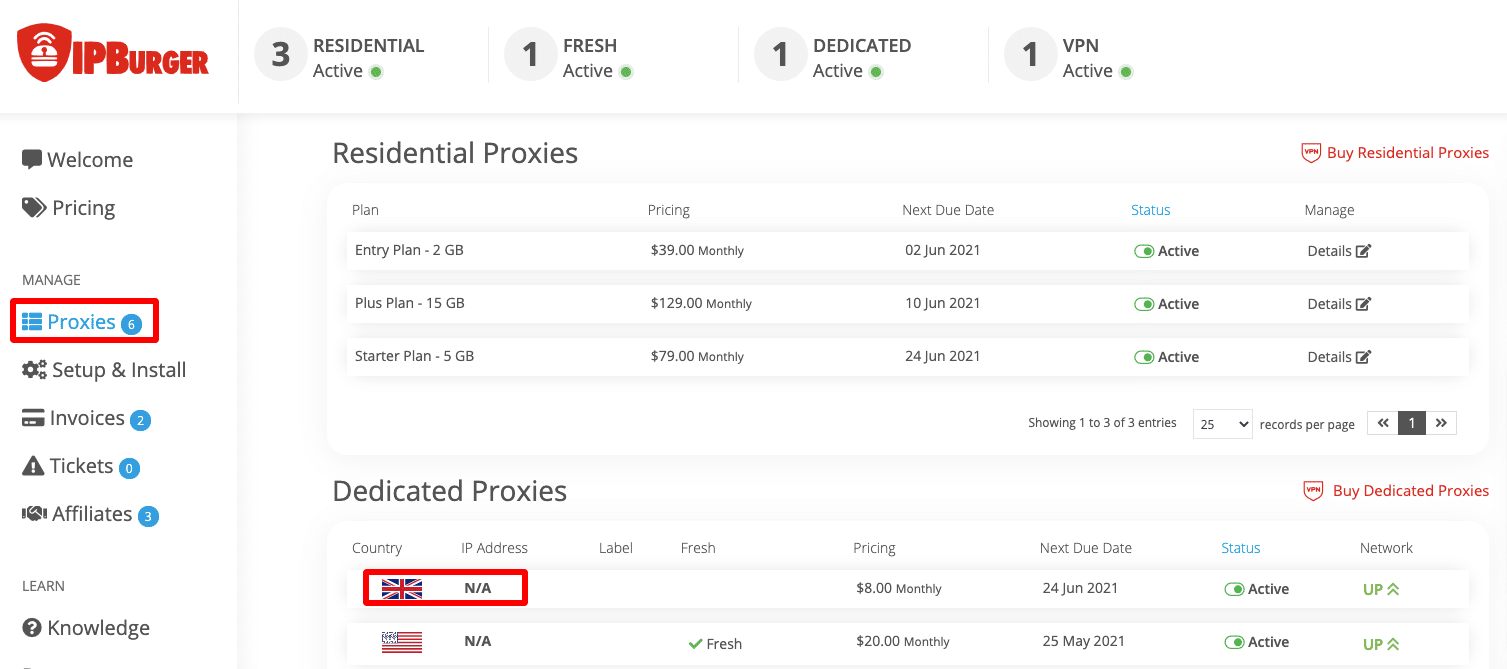 Next to the flag and IP Address, click on Edit.

Enter a friendly label and click Save.

The same label will now appear under Proxies.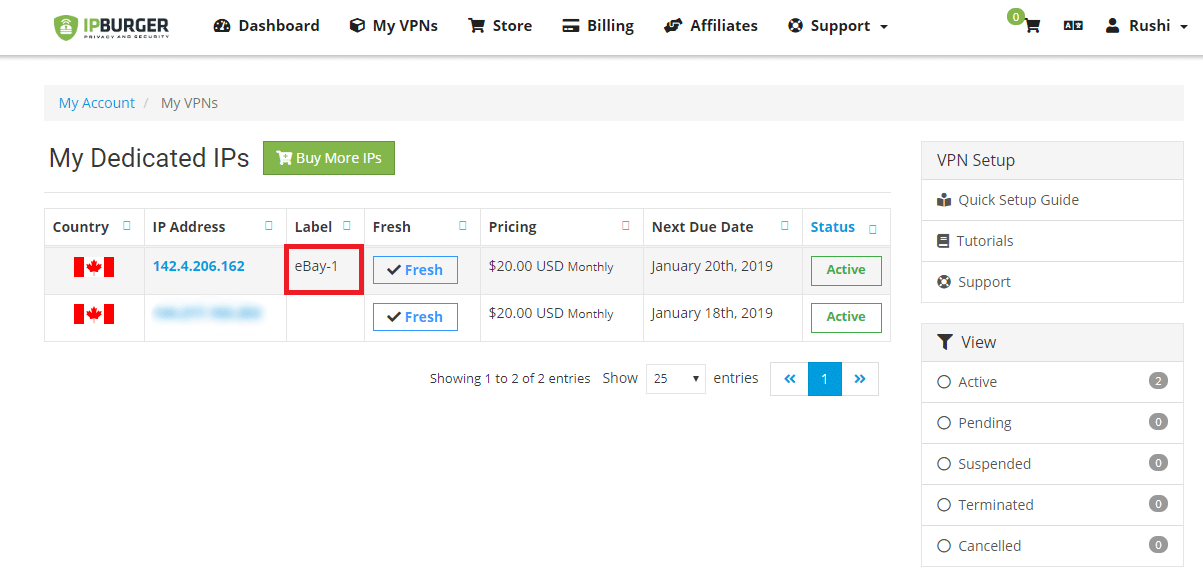 Setup multiple business accounts on your computer
This guide uses traditional VPN Software (SoftEther, OpenVPN, or L2TP) and user accounts on the computer.
User accounts on your computer
Every computer's OS has a feature to create and use multiple user accounts. Each user account can be set up to use exactly one business account.
Creating a user account is a fairly easy process. 
Note: You don't need an Administrative user account to use VPN, just a normal local user account will do.
Tip: When you give a name to the new user account, keep it the same as the Label you gave to an IP Address on IPBurger.
Please see below links on how to create a user depending on what Operating System your computer has:
Create a User Account in Windows 7
Create a User Account in Windows 8 or 10
Create a User Account in macOS
Create a User Account in ChromeOS
Setup VPN in the user account
In each user account, you will set up one Fresh/Dedicated IP Address from IPBurger, and one Business Account to use with it.
Basically, One Business Account ↔ One User Account on the Computer ↔ One IPBurger Fresh/Dedicated IP Address.
Log into each user account, and follow instructions on our Setup Page for setting up VPN on your device.
Once VPN is set up and connected, you can use one business account inside this user account. Try not to use any other business account inside this particular user account, otherwise, they will be linked.
Multiple accounts
Follow the same process for all of your business accounts:
Create a User Account on the computer,
Setup VPN inside User Account.
Note: If you installed a VPN Software in one user account, you don't need to install it again in another user account. You just need to set up VPN Credentials for your IP Address.
That's it! Now you can switch between your user accounts to use different business accounts.
CAUTION! When you connect to VPN, it routes ALL traffic from your computer, including all the user accounts!
To avoid linkages, please follow these steps when you want to switch to another user account.
Suppose you are logged into User Account #1 and you are connected to VPN. Now you want to switch to User Account #2.
Disconnect from VPN under User Account #1. This step is highly important, otherwise, your User Account #2 will use the same IP Address as User Account #1.
Do not just switch to User Account #2. Instead, completely log out from User Account #1. That will ensure that any remaining background process of your browser will exit too.
Login into User Account #2.
Connect to VPN under User Account #2.
Start using your business account under User Account #2.
Follow the same process if you want to switch back to User Account #1.
For any queries, feel free to reach out to our Support, we are happy to help!